Let's dig out some.....
TALES FROM THE
HOOLIGAN TRUNK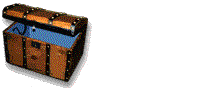 Both Radio Hooligans have been called "awesome writers". Henry Dane penned virtually the entire Hooligan History one night in his sleep. He's been known to knock off a song parody or two while showering in the morning. Of course, Joe Tyburczy has been called "the poor man's Dostoevsky". His prose has been known to make strong men weep, and weak women swoon.
Here's a few stories and short pieces written by our talented authors, that for one reason or another, never saw the light of day. Drag one out, pull up a chair, settle in and enjoy....TALES FROM THE HOOLIGAN TRUNK!